Hey Hey! Just a few picks of mine of some lovely and affordable items. Even if a girl can't have everything, she can always look, right? Check it out!
This entire outfit is so amazing. I. WANT. IT.
This blazer is sleek and minimal, with a pop of faux leather. Can't get enough!
This suspender midi skirt is so damn cute! Love! And, it also comes in black.
And lastly, these heels would be SO perfect for Spring! Not to mention that there is ALWAYS a sale going on at Charlotte Russe, whether online or in the store. Right now all heels are buy one get one for $10. Can't top that!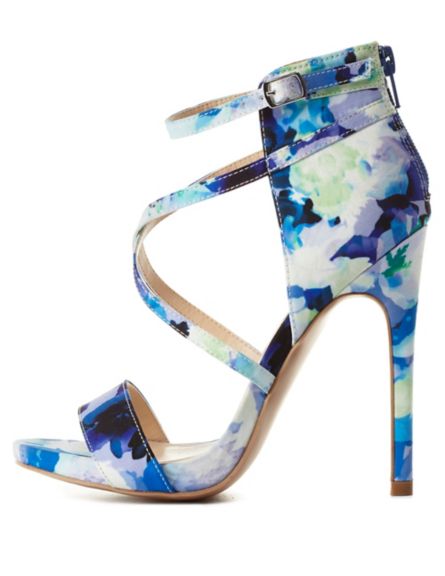 Charlotte Russe
Strappy Floral Print High Heel
$38.99
xoxo MaryBeth